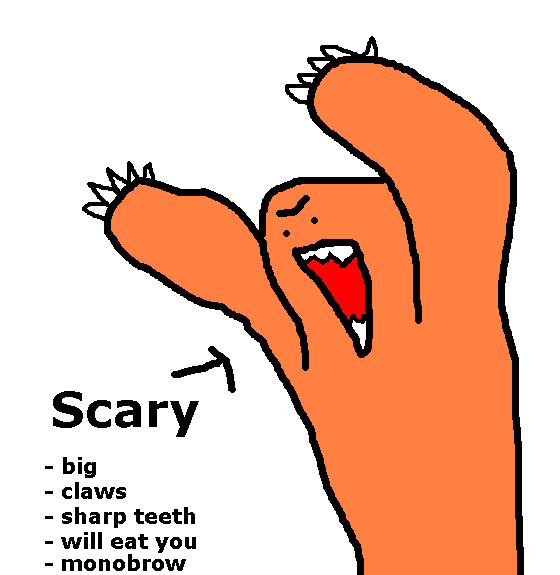 I attended
our parish worship commission meeting last night.
There was a bit of tension during the meeting
As we discussed various topics.

But in all honesty,
I created some of that tension
With my brutal honesty.

You see,
I have made some decisions in recent months
In regards to my ministry.
And some of those decisions
Were already out in the open.
Some of those decisions
I had already discussed with the pastor.

But the last decision,
Well, let's just say
I spilled the beans
at the worship meeting last night.

I won't detail those decisions
Here on the blog
As those are topics best held in another forum,
Specifically, the parish setting.

But I think it is most appropriate
To share in this blog
One of the "whys" of my decision.
And I think it is appropriate
Because there may be other pastoral musicians
Who now find themselves
In the same situation that I do.

One of the reasons for the decisions I have made
Is greatly influenced
by this monster named "Clustering."
In all honesty,
I think this is nothing more than semantics,
Nothing more than the ecclesial vocabulary for "Downsizing."

In my opinion
Clustering is only a stop gap,
Something that will only delay dealing
With the inevitable problem:
The Clergy Shortage.
And in fact,
I believe that we are committing
A sarcedotal genocide
By giving these good men
Two or more parishes,
Which only increases stress levels,
That, in turn,
Leads to all sorts of health issues.

I have more views on clustering,
But I'll stop with that one.
Whether or not I like it,
The Cluster Monster (see image above)
is visiting our churches.
And, somehow,
We must find a way to deal with it
All the while keeping the faith.

As a pastoral musician,
I find that I must find a way
To remain standing and active in ministry,
Regardless of who gets clustered with whom,
Regardless of which parishes close.

Jeanne Cotter,
Perhaps the greatest and best liturgical pianist
Of our time,
Once said,
"Sing as if your life depended on it."
And for those who are musicians she said,
"Play as if your life depended on it."
What wisdom.
For the fact is,
If you are truly a pastoral musician
Those words ring true.

But lately,
It gets harder to sing the song
With all the uncertainty of clustering.

Will the mass I sing for
Still be a part of the parish schedule?

Will the parish I serve in
Remain opened, or will it be closed?

Will I be singing in a different church,
A cluster partner church,
One year from now?

Will I be singing with the same choir
Or a different choir?

Will I be accompanying on the same piano?
An electronic piano?
A pipe organ?
An electronic organ?

Will I be singing from the same hymnal
Or a different hymnal?

Will I be preparing worship aids each week?
Or will I be preparing LCD projected hymns????

From the beginning,
I did not like the clustering process.
But in as much as it is a struggle we share,
I respected the struggle and the processes thereof.
After all, there is growth in struggle.
However, the process has not respected us.

Originally,
St. Helena in Wyandotte was our cluster partner.
The pastor was then assigned to St. Stan's in Wyandotte
and the cluster shifted.
We lost our original dancing partner.
St. Helena was now to cluster with St. Stan's
But rather than formally cluster with her new partner,
St. Helena was subsequently closed.
Yes, closed.

In all honesty,
This scared me.
But more on the illogical process of clustering. . .

Our current cluster partners are
St. Francis Xavier in Ecorse
And Our Lady of Lourdes in River Rouge.
However,
that process took a back seat as Fr. Charles
(Pastor, St. Elizabeth in Wyandotte)
is now involved with yet another cluster,
St. Patrick and St. Joseph, both in Wyandotte.
While we have respected the cluster process
With St. Francis and Lourdes
(joint religious ed, pulpit exchanges, parish directory, etc.)
The cluster process is not respecting us.

Five parishes are now dancing together
And least two of them are sharing a partner
(oops, I mean pastor!)

As one employed by the Roman Catholic Church,
I find myself asking the question,
"Where will I be when the process is completed?"
That is a very tough question to answer
When the rules of the game keep changing.

Many in the United States
Are worried about employment,
Have already lost employment,
Are struggling financially.

Serving as Pastoral Musician
Is not only my ministry,
It is my livelihood.
In this sense,
Clustering is a real life issue for me.

My sincerest apologies
To those who may have felt some tension
At last night's meeting
Because of what I shared.
But I would rather be brutally honest
Than leave folks second guessing
Because that only leads to gossip
And untruths being spread.
And my apologies if my sarcasm offends you.
But I have always likened myself to the cactus,
standing tall, sometimes flowering,
with just enough pointy edges for protection.
(probably an image I picked up in my youth,
being the daughter of mexican immigrants and all. . .)
Anyway, The Fact is that
The Cluster Monster
Is not a fictional character.
He's real, folks.
And he's hiding under the pew.
I know.
I've been staring him in the face.
I thank God
For the many blessings I have received in my ministry.
And I remain ever grateful to
the angel
Who teaches me to be proactive.
St. Cecilia, pray for us.
St. Helena, Pray For Us.
St. Stanilaus Kostka, Pray For Us.
St. Patrick, Pray For Us.
St. Joseph, Pray For Us.
St. Elizabeth of Hungary, Pray For Us.
St. Francis Xavier, Pray For Us.
Our Lady of Lourdes, Pray For Us.